Open Campus Staff receive Disaster Risk Management Training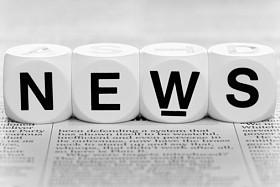 Sixteen staff members from the Open Campus of the University of the West Indies (The UWI) are now receiving online training to facilitate development of risk reduction plans for their facilities. The members are being trained in various aspects of Disaster Risk Management (DRM) planning. The training follows the extensive damage caused by Hurricanes Maria and Erma in the Eastern Caribbean in 2017, particularly the severe hit to the Open Campus in Dominica, and the decision by Open Campus management to undertake a risk reduction programme. The training supports and strengthens the UWI's resilience-building agenda.
Participants will receive training in vulnerability assessment; hazard assessment; disaster risk reduction; recovery, resilience building and contingency planning and on conclusion will possess skills to develop a DRM programme for Open Campus facilities.
The six week course is organized by the Disaster Risk Reduction Centre (DRRC) and the management of the Open Campus and is being facilitated by the Caribbean Disaster Emergency Management Agency (CDEMA).
During the course, some of the training material developed in the recently completed Global Affairs Canada funded Enhancing Knowledge and Application of Comprehensive Disaster Management (EKACDM) project implemented by the DRRC will be piloted.
Contact:
Ms. June Barbour
Institute for Sustainable Development
13 Gibraltar Camp Way
Mona Campus
The University of the West Indies
Kingston 7 
Tel: 876-9771659
 Email: june.Barbour@uwimona.edu.jm