Windrush and the hostile environment - Saturday 8 June 2019
Law, Wellbeing and Prospects for future generations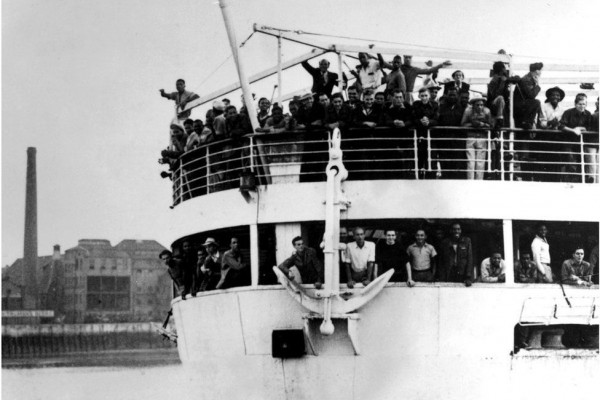 The British Foundation for the University of the West Indies (BFUWI),
               The Commonwealth Secretariat, The Voice Media Group, UK,
                                                     &
                    The Birmingham Centre for Arts Therapies (BCAT), UK.
                                                              present as part of
    The Sir Learie Constantine Educational Series in  Global Justice, Law & Diplomacy
         "Windrush and the Hostile Environment: Law, Wellness And Prospects For Future Generation "
Workshop Brief:
Windrush and the hostile environment' is part of the Law & Multicultural Medicine Colloquium 2019 and focuses on the impact of the Windrush scandal in the Caribbean community and how the diaspora can address its legacy for the benefit of future generations. The Windrush scandal poignantly reminds us that hostile political immigration decisions impact negatively on a person's mental health, making them question their place in society and even their self-worth. Moreover, as society's mental health can be best measured by the just and equal treatment of its citizens through the way its institutions operate, we realise that a lack of legal status and immigrant integration creates not only instability and uncertainty, but it also affects a person's right to access: healthcare, secure accommodation, employment, education and public funds; things we all take for granted. There is now a growing body of cross-cultural scientific evidence demonstrating artistic opportunities can dramatically improve health outcomes and increase wellbeing. The term social justice is also being used more frequently in the creative arts therapies, psychology, and related multicultural medical professions. We also examine solutions to the challenges facing our children who are third and fourth generation Windrush descendants, how do they see their opportunities for education, fair treatment in employment, health and criminal justice system given the legacy they will inherit.
 Our distinguished panellists will cover:
-       Windrush and socio-legal nuances of the hostile environment
-       International responses to restorative justice
-       Windrush, mental health and alternative routes to communal healing
-       Legal and social challenges for future Windrush generation: access to education, employment and service
-       Criminal justice and Windrush community
                                                    Colloquium Programme 
9:30 am Welcome:
Mr. Terrence Wendell Brathwaite,
Honorary Fellow (Faculty of Law), UWI, St. Augustine, Trinidad & Tobago, Head of Dance Movement Therapy Department and Director of Research, The Birmingham Centre for Arts Therapies, UK.
Introductory Remarks: His Excellency Mr. Orville London, High Commissioner for Trinidad & Tobago to the UK.                                        
10:00 am –11.30am Panel A '
The Windrush Scandal: Socio-legal nuances of a hostile environment'.
Chair of the Panel is Dr. Richard Wilson QC, Head of Chambers, The 36 Group, Visiting Professor of Law Coventry University.
Professor Gus John, Visiting Professor, Coventry University and University College London
 Ms. Jacqueline McKenzie Director at Organisation for Migration Advice and Research (OMAR) and McKenzie, Beute and Pope
 Mr. Martin Forde QC. Chairman of the Government Windrush Compensation Scheme
11.30 –11.45am Coffee break
11.45am – 12.45pm
 Ms. Karen McKenzie, Lawyer & Head, Human Rights
Governance and Peace Directorate, Commonwealth Secretariat, UK.
Presentation: 'Windrush & Restorative Justice: A Commonwealth Framework for Communal Healing & Change'
 Ms. Dounne Alexander MBE, Founder, Gramma International
12.45 -1.30 pm Lunch
1.30pm –2.45pm Panel B:
'Windrush, mental well-being and alternative routes to communal healing'.
Chair of the Panel is Mrs. Dawn Brathwaite, Partner (Healthcare) Mills & Reeve Solicitors.
 Dr. Erica Mapule McInnis (D.Clin.Psychol.), Director/Principal Clinical Psychologist, Nubia Clinical Psychology Training & Consultancy.
Presentation: 'African-Centred Formulations for understanding of emotional & behavioural problems: Illuminating the Windrush spirit of wellness'
 Lysa Monique Jenkins-Hayden, BBA, MA, CH, LPC
Dance Movement Psychotherapist/Coach/Wellness Planner at Inspired Therapeutic Solutions, Philadelphia. USA.
 Dr. Angela Fenwick Consultant Music Therapist/Director & Founder of the Birmingham Centre for Arts Therapies (BCAT)
2.45 - 3.00 pm Coffee
3.00 pm - 4.15 Panel C:
Legal and social| challenges facing modern Windrush community in access to education, employment and other services.
 Chair of the Panel is Ms. Susan Belgrave, Barrister, 7BR Chambers and Trustee of BFUWI.
 Ms. Brenda King MBE,  Chief Executive of African & Caribbean Diversity (ACD);
 Dr. Gertrude Shotte (Ph.D), Education Consultant, Middlesex University;
 Mr. David Stephenson, Barrister, Doughty Street Chambers;
 4.15- 5.15 pm 'Criminal justice and children of Windrush'
Dr. Courtenay Griffiths QC, 25 Bedford Row Chambers in conversation with Ms. Desiree Artesi, Barrister, Thomas More Chambers;
5.15-5.30 pm Vote of Thanks
Mrs. Vindelyn Smith-Hilman, Economist, The Law Commission