Caribbean STEM Coaching Club 2018-19
Our collaboration with CADSTI and Future Think goes from strength to strength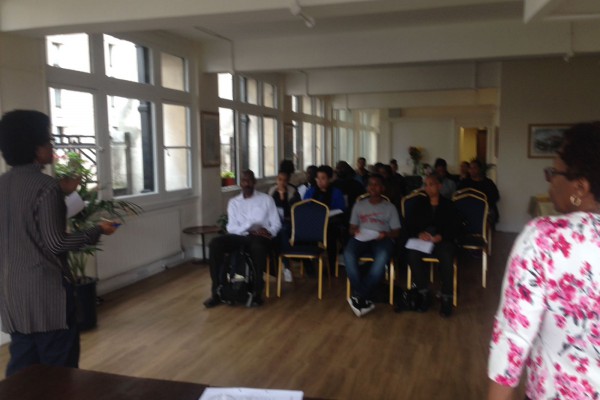 The Barbados High Commission hosts the Caribbean STEM Coaching Club 4
In late September, and for the fourth year running, the Barbados High Commission to the United Kingdom played host to the launch of the Caribbean STEM Coaching Club's annual STEM coaching programme.  The Club's mission is to raise the achievement levels of the UK's Caribbean diaspora in Science, Technology, Engineering and Maths  (STEM).  
Strong STEM skills are necessary to open doors to a wealth of opportunities in the UK' s fast changing, technologically advanced jobs marketplace.  Research shows that parents are the greatest influence on children where both academic achievement and career choices are concerned, and as such, the Club includes a heavy focus on parenting. 
The Club was the brainchild of Daryl Best, the immediate past  Chair of the Caribbean Diaspora for Science, Technology & Innovation (UK) (CADSTI (UK)).  It was formed in 2015 as a collaboration between  CADSTI (UK), the social enterprise Future Think, and The British Foundation of the University of the West Indies. (BFUWI).  
"There is power in working together," said CADSTI (UK)'s current Chair George Marecheau.  "By pooling our resources and expertise as we have been doing, we have managed to support some 37 secondary school students and their parents.  We will be supporting another 14 secondary school students and their parents over the next six months. "
"The Club provides the extra expertise, practical support and assurance that many UK Caribbean families feel they need,". said BFUWI Trustee, Rawle Parris. "The British education system is challenging and hyper competitive.  The government has changed examinations in recent times to incorporate more critical thinking and problem solving.  Whilst this is a necessary response to the demands of our more complex and technologically sophisticated economy, the problem is, schools face funding cuts and an acute shortage of STEM specialist teachers. . This is where we come in."
The Club strategically targets and strengthens areas of weakness, including students' understanding of STEM concepts, study habits, revision strategies, and exam techniques.. STEM specialist teachers and a qualified parenting educator play key roles in shaping and delivering the program, and are supported by a number of high achieving STEM professionals and students of Caribbean heritage.  
Learning how to learn and to be confident, life long learners is a key focus of the Club. Parents also learn and share strategies that build motivation as well as mental and emotional flexibility and resilience.
"All of this is important" said Future Think's Executive Director Penny Carballo-Smith. "Technological advances, climate change, geopolitics and globalization are just some of the trends which are converging to create entire new industries and a wealth of exciting job opportunities out there   But ours is a fast and constantly changing economy and technological landscape.. We all need to be learners, and to be prepared to reinvent ourselves at regular intervals. If we in the Caribbean diaspora could manage this, we would be well equipped to thrive over the coming years. "
For the second year running, BFUWI trustee, Susan Belgrave ran two literacy workshops for students, the second of which had a Windrush theme. They watched extracts from the beautiful film by Baroness Floella Benjamin, 'Coming to England' and then compared that to the arrival of Hortense in one of the opening chapters of 'Small Island' by Andrea Levy.