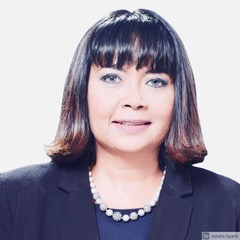 We extend a heartfelt welcome to the website of the Sir Arthur Lewis Institute of Social and Economic Studies (SALISES).  Established in August 1999 through the merger of the Institute of Social and Economic Research (ISER) and the Consortium Graduate School of Social Sciences (CGSSS), SALISES stands as a testament to two rich legacies, dedicated to advancing education and creating knowledge in the pursuit of inclusive development.
Over the past two decades, SALISES has diligently pursued its mission and vision, embodying the spirit of excellence in training and research. Named after the Nobel Prize Laureate Sir Arthur Lewis, our institute has become synonymous with scholarly achievement and innovative research, reflecting a commitment to shaping sustainable futures in the Caribbean. 
Our dedicated research fellows, policy advisors, and esteemed adjunct staff members contribute to a wealth of knowledge, their work gracing the pages of esteemed academic journals and influencing policy decisions across the Caribbean region and international spheres. With units spanning three campuses, including Cave Hill in Barbados, Mona in Jamaica, and here at St. Augustine in Trinidad and Tobago, SALISES is at the forefront of multidisciplinary and interdisciplinary research, informing development policy scholarship and practice.
As a part of our dynamic learning community, we invite you to explore the opportunities that SALISES offers. Whether you're considering pursuing a postgraduate degree in development studies, seeking collaboration in research and teaching, or looking to engage with our resources and expertise, we encourage you to join us in our passionate pursuit of knowledge. Together, we are dedicated to building a sustainable future for the Caribbean and beyond.
Once again, welcome to SALISES at the St. Augustine Campus. We look forward to your contributions, collaboration, and shared successes as we continue our transformative journey towards inclusive and sustainable development.
Sandra Sookram, Ph.D.
Director
St. Augustine