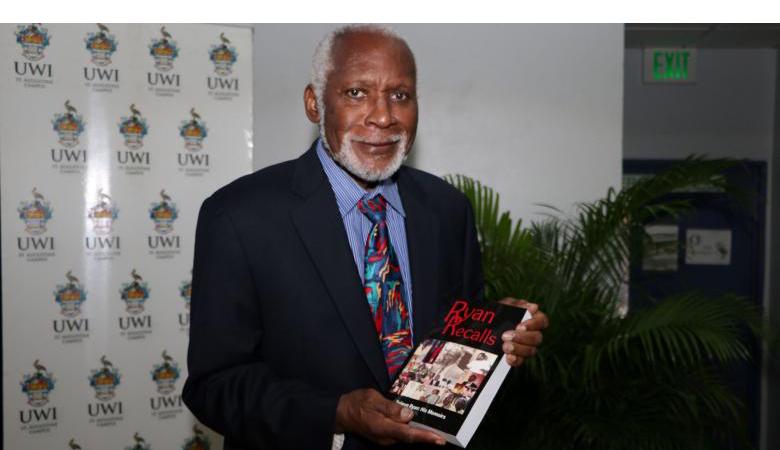 The SALISES Family would like to offer our deepest condolences to the family and friends of the late Professor Selwyn Ryan, former Director of SALISES, St. Augustine.
Professor Ryan passed away on Saturday 12th March, 2022. At the time of his passing, Professor Ryan was Professor Emeritus attached to SALISES, St. Augustine.
Profile of Professor Selwyn Ryan
Professor Selwyn Ryan received a BA (Hons.) degree in History from the University of Toronto in 1960 and a Ph.D. in Political Science from Cornell University in 1966.
Since then, he taught at York University in Toronto, the University of Ghana, Makerere University in Uganda, and in the Department of Government of the University of the West Indies, St. Augustine, Trinidad. At the latter, he was Departmental Head from 1976 to 1979.
He was a member of two Constitutional Commissions established by the Government of Trinidad and Tobago, Chairman of the Public Utilities Commission, Deputy Chairman of the Caribbean Press Council, and President of Caribbean Studies Association (1989 - 1990).  During 1986-2002, he was the Director of the St. Augustine Branch of the Sir Arthur Lewis Institute of Social and Economic Studies (SALISES), formerly the Institute of Social and Economic Research (ISER), The University of the West Indies, and served as the University Director of the Institute.  He was one of the Directors that pioneered the transition from ISER to SALISES.
Read more on Professor Selwyn Ryan