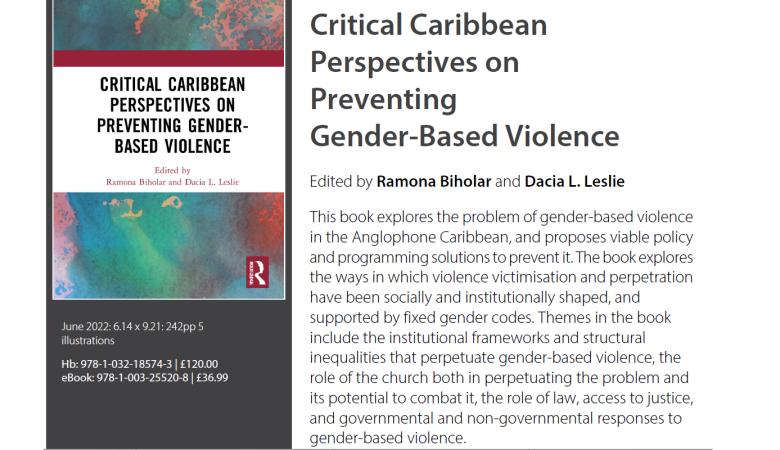 Critical Caribbean Perspectives on Preventing Gender-Based Violence
Edited by Ramona Biholar and Dacia L. Leslie
This book explores the problem of gender-based violence in the Anglophone Caribbean, and proposes viable policy and programming solutions to prevent it. The book explores the ways in which violence victimisation and perpetration have been socially and institutionally shaped, and supported by fixed gender codes. Themes in the book include the institutional frameworks and structural inequalities that perpetuate gender-based violence, the role of the church both in perpetuating the problem and its potential to combat it, the role of law, access to justice, and governmental and non-governmental responses to gender-based violence.
20% Discount Available - enter the code FLE22 at checkout*
* Offer cannot be used in conjunction with any other offer or discount and only applies to books purchased directly via our website.
For more details, or to request a copy for review, please contact: Rosie Anderson, Editorial Assistant, rosie.anderson@tandf.co.uk