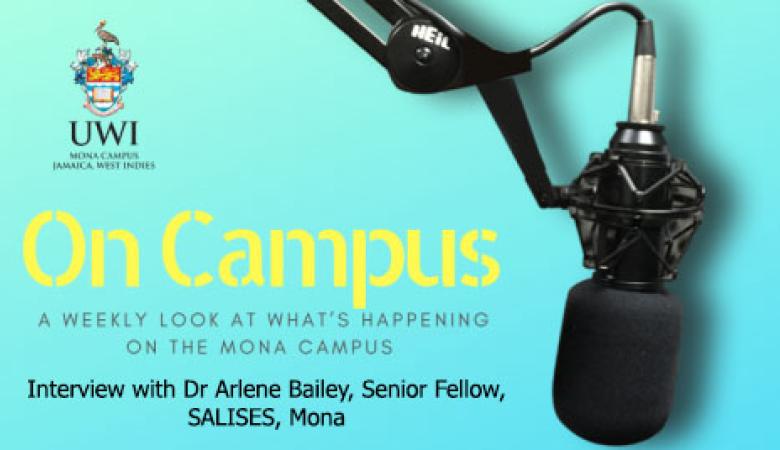 Interview with Dr. Arlene Bailey, Senior Fellow at the Sir Arthur Lewis Institute of Social and Economic Studies (SALISES) on the UNDP/SALISES/CaPRI 2021 Socioeconomic Impact Assessment (SEIA) study on Jamaica.
Date of Interview - Sunday, November 28, 2021.
Where - On Campus Show heard every Sunday on News Talk 93 FM at 2pm and RJR 94 FM at 4pm, A weekly look at what's happening on the Mona Campus.