Norman Girvan Documentation Centre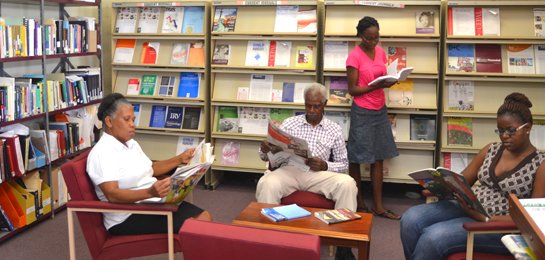 The Norman Girvan Documentation Centre(NGDC) is the information core of the Institute. It is a specialised information centre whose main objective is to provide documentation and data facilities for researchers and practitioners in development-oriented Activities and to improve the capabilities for solving Caribbean development problems.
The NGDC was established as a support service for research and teaching. As the emphasis at SALISES shifted over the years from basic applied research, and more recently, to policy studies, there has been a corresponding shift in demand from secondary to primary data.
Bibiliographic databases maintained by the NGDC include the stock of the:
ISER and the Consortium Graduate School

Mona Institute of Business

Human Resource Development Programme and the Social Work Programme.

At present, four WinTerms and one PC are used for public access to the online catalogues with the PC being a dedicated Internet and WorldWideWeb access machine.
Related Sites
http://www.id21.org (This is the ID21 Development Research reporting service, a selection of the latest and best UK-based development research.)