Contact Us
THE INSTITUTE FOR SUSTAINABLE DEVELOPMENT
University of the West Indies
13 Gibraltar Camp Way
Kingston 7
Jamaica W.I.
TEL: 
(876)977-1659
(876) 977-5479
Email: isd@uwimona.edu.jm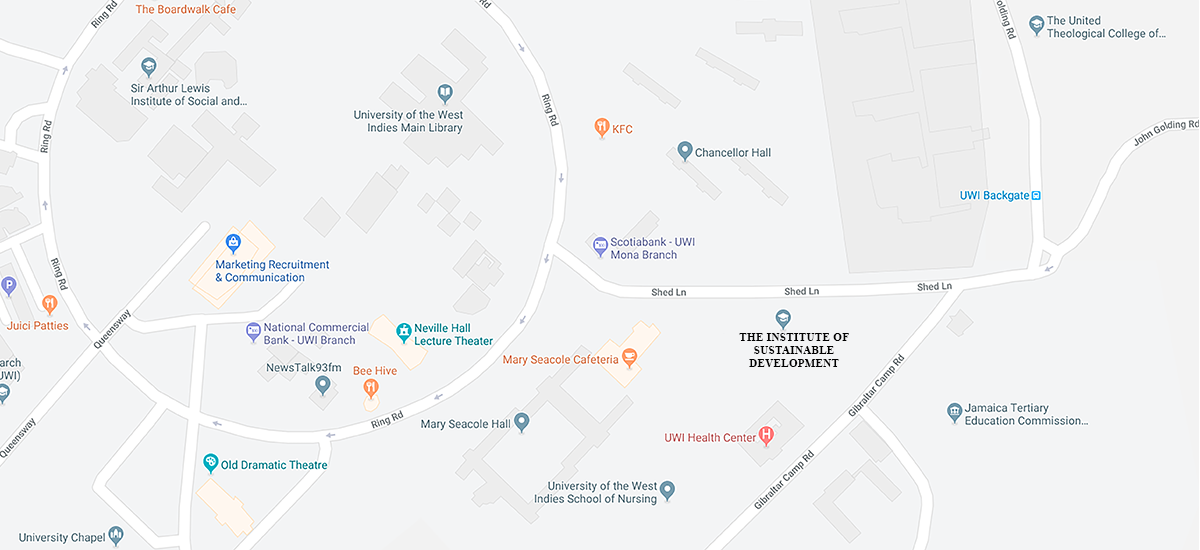 If you are interested in departmental matters, general research or the University Consortium for Small Islands States contact Dr David C. Smith, 977-5545 (david.smith02@uwimona.edu.jm).
For research or Post-Graduate Studies (M.Phil. or Ph.D.) in Sustainable Development, contact Professor Anthony Clayton, 977-1659.
The Disaster Risk Reduction Centre contact Dr Barbara Carby, 977-2173.
If you are interested in the M.Sc. in Natural Resource Management: Integrated Urban & Rural Environment Management M.Sc., contact Dr. Vivienne Vassall of the Environmental Management Unit, 977-0262, 927-1609 (environmental.management@uwimona.edu.jm).
For general administrative enquiries contact: Sereta Williams, 977-1659 (sereta.williams@uwimona.edu.jm)