St. Augustine Academy of Sport Open for Business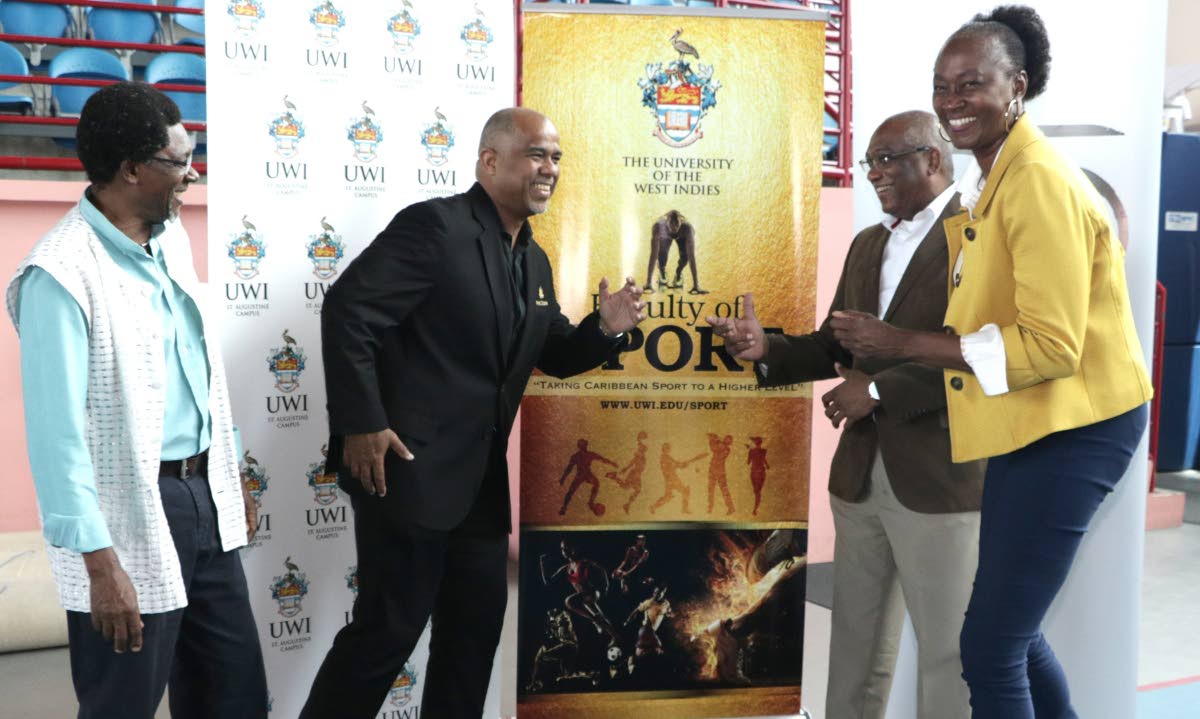 THE University of the West Indies (UWI), on Wednesday, July 24 launched its 2019 half-marathon which will be held on October 20. This year's theme is Youth Development Through Sport and the proceeds will go toward scholarships to assist sporting juniors with their tertiary education.
This will be the 16th staging of the First Citizens-sponsored race, with its usual 13.1 mile route from the Priority Bus Route in St Augustine to the La Resource Junction, D'Abadie and back to St Augustine, and will include a 4 x 5k relay. Speaking at the launch at the UWI Sport and Physical Education Centre (UWI SPEC) in St Augustine, Director of Sport at UWI and former Olympian Grace Jackson said the race will continue to be the "best half-marathon in TT", adding that they will be focusing on community development through interacting with people en route. "We are creating what we call 'zones' or what I like to call 'hubs', for which the community can come out and support the persons who are at the relay legs waiting, and the ones who when they hand out the baton – they will be there, and we can create hubs in these areas. Athletes do so much better when they have support and so we will be engaging our community a whole lot more," she said.
Also speaking at the academy was Emeritus Professor and Head of St. Augustine Acadamy of Sport, Funso Aiyejina who had the following to say:
"With the start of our degree programmes, we shall be re-affirming our conviction that sport in the 21st Century and beyond must be multi-pronged, multi-layered and all-inclusive. Raw talent is no longer enough to keep athletes and sport administrators at the top of their game. Talent must be enhanced and supplemented with psychological conditioning, medical intervention, technological innovations and financial literacy, to name a few. It is our desire in the Faculty of Sport to take guess work out of the development of our athletes and out of the scholarship of sport. Towards this end, we are creating a UWI-wide educational environment that acknowledges that the best athletes and the best scholars of sport are those who understand that the future of sport belongs to those whose bodies, minds and souls are calibrated for maximum impact. No athlete wins solely on their own steam. Sport demands cooperation, collaboration, and collective ownership. Winners in individual sports and victors in team sports all have long lines of enablers behind and around them.
I implore you, if you know of persons who are passionate about sport as sport and sport as a subject of intellectual enquiry, tell them that the St Augustine Academy is that organic community of educators, researchers, coaches, motivators, therapists, etc. whose main desire is to see our students succeed in whatever aspects of sport they may decide to practise and to study. Here, at the St. Augustine Academy of Sport, our students will be given the opportunity to explore critical issues in sport and encouraged to become accomplished athletes and sport industry leaders. We are committed to providing them with the necessary tools to accomplish their aspirations and to deploy sport and the study of sport to speak their truth to the world.
Above all, with signature events like the UWI Half Marathon and the UWI Games, we have the ideal ecosystem for our students to put their theories into practice.
Ladies and gentlemen, spread the word. The St Augustine Academy of Sport is open for business!"