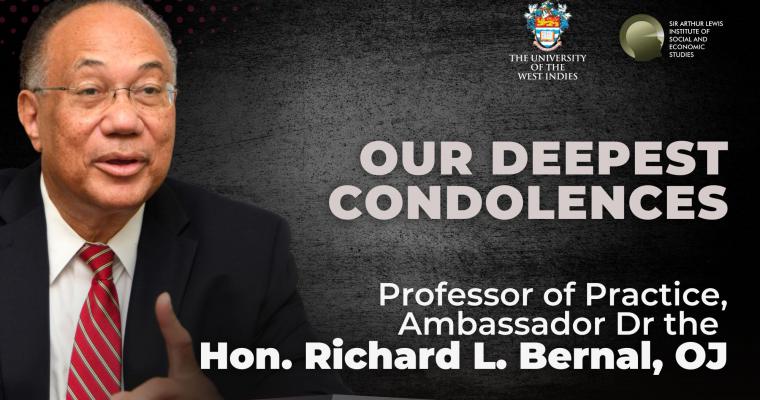 The Sir Arthur Lewis Institute of Social and Economic Studies (SALISES), The University of the West Indies (The UWI), Mona, regrets the passing of Ambassador the Hon. Dr Richard L. Bernal on January 4, 2023.
At the time of his passing, the Honourable Richard L. Bernal was Professor of Practice at SALISES, The UWI, Mona.
As an eminent scholar, Professor Bernal contributed to the intellectual capital of The UWI through his public service, teaching and mentorship of students and faculty members. He is widely known for his research on Caribbean development and international affairs and is the author of over 100 scholarly publications including six books.
Professor Bernal was the first Pro Vice-Chancellor of Global Affairs at The UWI (2016-2020), contributing to academia, the Caribbean and the global community. He held positions at various organizations such as the Center for Strategic and International Studies, Inter-American Development Bank, CARICOM (as Chief Trade Negotiator) and the Caribbean Regional Negotiating Machinery (as Director-General).
Professor Bernal was Jamaica's Ambassador to the United States of America from May 6, 1991 to August 31, 2001 and Permanent Representative of Jamaica to the Organization of American States.  
SALISES is saddened by the passing of our dear colleague and friend. We extend sincere condolences to his family and friends. May his soul rest in peace and his legacy live on.
Read more on the Honourable Richard L. Bernal: