15 young cricketers named for the advanced phase of UWI Pace Like Fire Program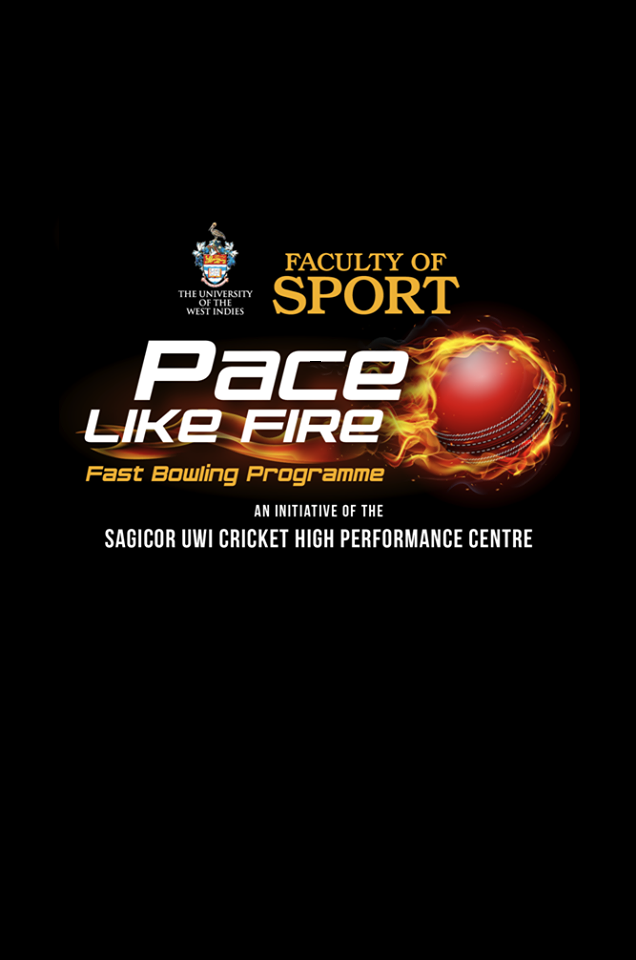 15 young cricketers selected for advanced phase of The UWI's Pace Like Fire programme
Fifteen talented young bowlers from around the Caribbean region have been selected to advance their cricketing skills through the Pace Like Fire programme organised by The University of the West Indies (The UWI).
An initiative of The UWI's Faculty of Sport, the programme which was launched in 2018 is geared towards 16 to 22-year-olds, providing an outlet for them to develop their natural talent. The first instalment of Pace Like Fire ran from August through September 2018, across six Caribbean territories where fast bowlers were speed tested and recorded. In a follow-up  to last year's testing, Ian Bishop the former West Indies Fast Bowler and Roddy Estwick, former Bowling Coach of the West Indies Women's Cricket Team formed an Elite Panel which assisted with the selection of the best ten (10) male and best five (5) female fast bowlers. Floyd Reifer, the UWI Head Coach along with former West Indian fast bowler Pedro Collins and the UWI St Augustine Campus Coach Keshava Ramphal then conducted their final assessments in arriving at the best fifteen fast bowlers to be part of a two-year comprehensive development programme.
The first cohort of Pace Like Fire bowlers will assemble at Cave Hill for 6 weeks in the 2019 summer period. The Faculty of Sport will have specialists working alongside the 15 selected bowlers throughout the programme. All bowlers have been notified and are extremely excited to commence their developmental work. The fast bowlers selected are listed below.
Male
Kezron Archibald (St Kitts & Nevis); Garry Austin (Barbados); Samari Brown (Jamaica); Jaden Edmond (Barbados); Amari Goodridge (Barbados);  Calvin Marcus (Barbados); ; Jelani Seales (Trinidad & Tobago); Kymani Sexius (St Lucia); Ojay Shields (Barbados); Gillon Tyson (Dominica:Barbados-Cave Hill Campus Student); 
Female
Cherry-Ann Fraser (Guyana); Patrina Walcott (Trinidad & Tobago); Aaliyah Williams (Trinidad & Tobago) ; Allison Gordon (Barbados); Ann Marie Pereira (Trinidad & Tobago)