Exhilarating Mona Sports Day 2023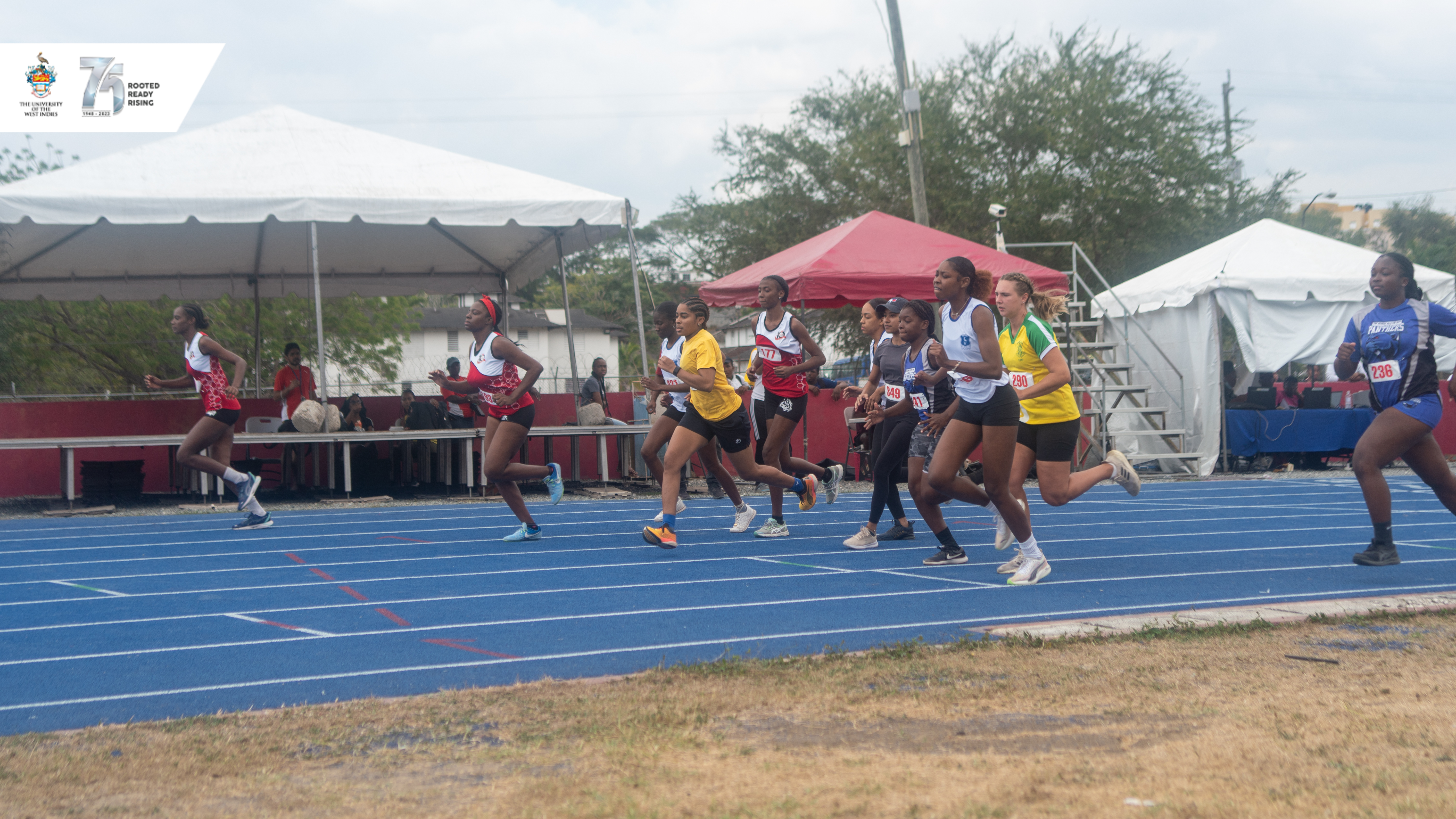 The post-pandemic return of the UWI Mona Sports Day occurred on Thursday, March 9, 2023, at the UWI/Usain Bolt Stadium. The day saw track and field action from nine (9) halls of residence. Competing on the day were ELR Towers Hall, Taylor Hall, Chancellor Hall, Irvine Hall, Rex Nettleford Hall, George Alleyne Hall, Leslie Robinson Hall, AZ Preston Hall and UWI Commuters. The students competed in approximately thirty events (30) events that saw a great return to the rivalry and competitive air that sports day normally brings.
As the dust settled on the day's proceedings, ELR Towers Hall was named male and female champion halls and overall sports day champions, amassing a total of 173 points for the females and 212 points for the males. The female competition ended with Taylor Hall copping second place with 122 points and Irvine third with 107 points. On the male side Chancellor Hall finished in  second place with 118 points and Taylor Hall third with 73 points.
UWI Mona Track and Field athletes and Mona Academy of Sport students were also on full display throughout the event. Emanuel Archibald a fourth year student in the Faculty won his two events in fine style and was a part of the winning 4 x 100m men's team. Archibald won the 100m final in 10.51 seconds and the Men's Long jump with 7.87 metres. Other athletes on display were scholarship athlete and Faculty of Sport student Kai Chang who won one of his three events. Scholarship athletes Shamella Donaldson and Marney Mussenden who both vied for the title of champion girl also competed in fine style. As the curtain closed on the event, everyone awaited the announcement of who would cop the coveted title of champion boy and girl.  This was won by Noel Ellis and Shamella Donaldson respectively. - Fiona Binns, Sports Coordinator, Mona Academy of Sport.