Project Gold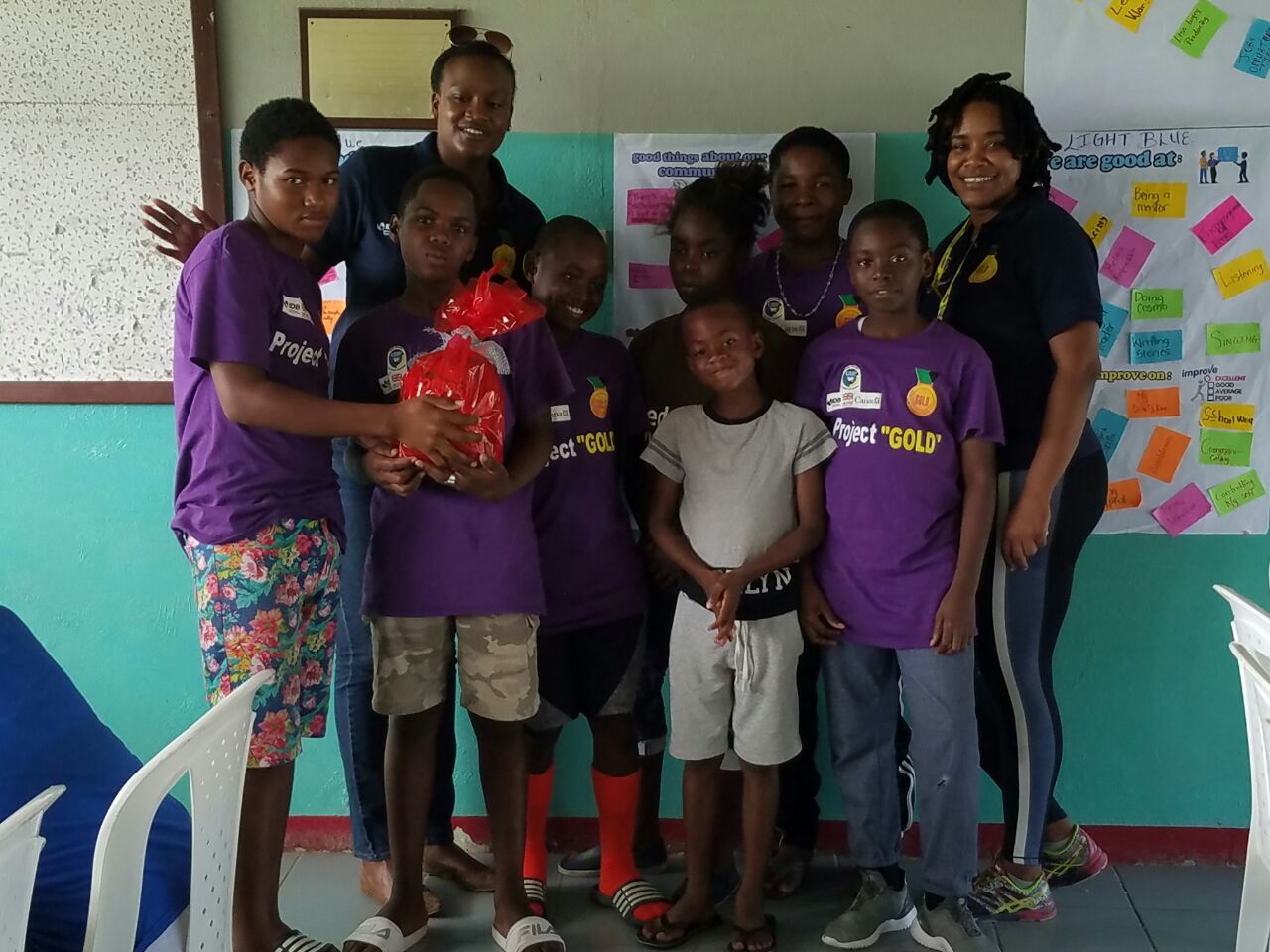 The initiative, dubbed 'Project Gold' (Guidance, Opportunities and Lessons for Development), was launched at the Triple Century Sports Bar, New Kingston on April 6, 2018.  Project patrons are Netballer, Simone Forbes, Olympian, Shelly-Ann Fraser-Pryce; Jamaica and West Indies cricketer, Chris Gayle; and former 'Reggae Boyz' national football team captain, Ricardo 'Bibi' Gardner. The Faculty of Sport welcomes the opportunity to partner with the project patrons in successfully completing this initiative. 
Project Gold will entail facilitators' leveraging of various sporting disciplines, among other interventions, to engage youth as a means of providing inspiration and hope of what can be achieved by tackling crime and other social challenges through collaboration.  Several disciplines, including netball, cricket, track and field and football, will be used in workshops that will be organised to help participants set goals and learn how to commit to them.
Forbes used the launch to thank the sponsors and patrons for partnering on the project, which she said was initiated as a response to reports of increasing crime.
"Crime is real. But guess what, all of us have to do something about it… all of us have a part to play in ridding society of this madness. This is a community project… so the people in the community… the people on the ground… they are the ones who are going to make this project a success," she emphasised.
Communications/Social Marketing Coordinator, CSJP III, Patrice Nephew, hailed the initiative as being well-needed and commended Forbes for championing its implementation.
Nephew said it is in line with CSJP III's mandate of contributing to the resocialisation of at-risk youth, as also its other projects that use sports for development and peace.
The project will also provide family life and parenting skills, and entrepreneurship training for at least 15 parents and caregivers.
A pilot for the initiative kicked off in August Town, eastern St Andrew, for which Williams is the Member of Parliament, with 30 participants aged 11 to 17. This eight-week engagement is being jointly implemented with the Citizen Security and Justice Programme Phase Three (CSJP III) and the Institute for Law and Economics (ILE).
It will culminate with a community run involving about 300 parents and supporters of the participants.