Welcome Message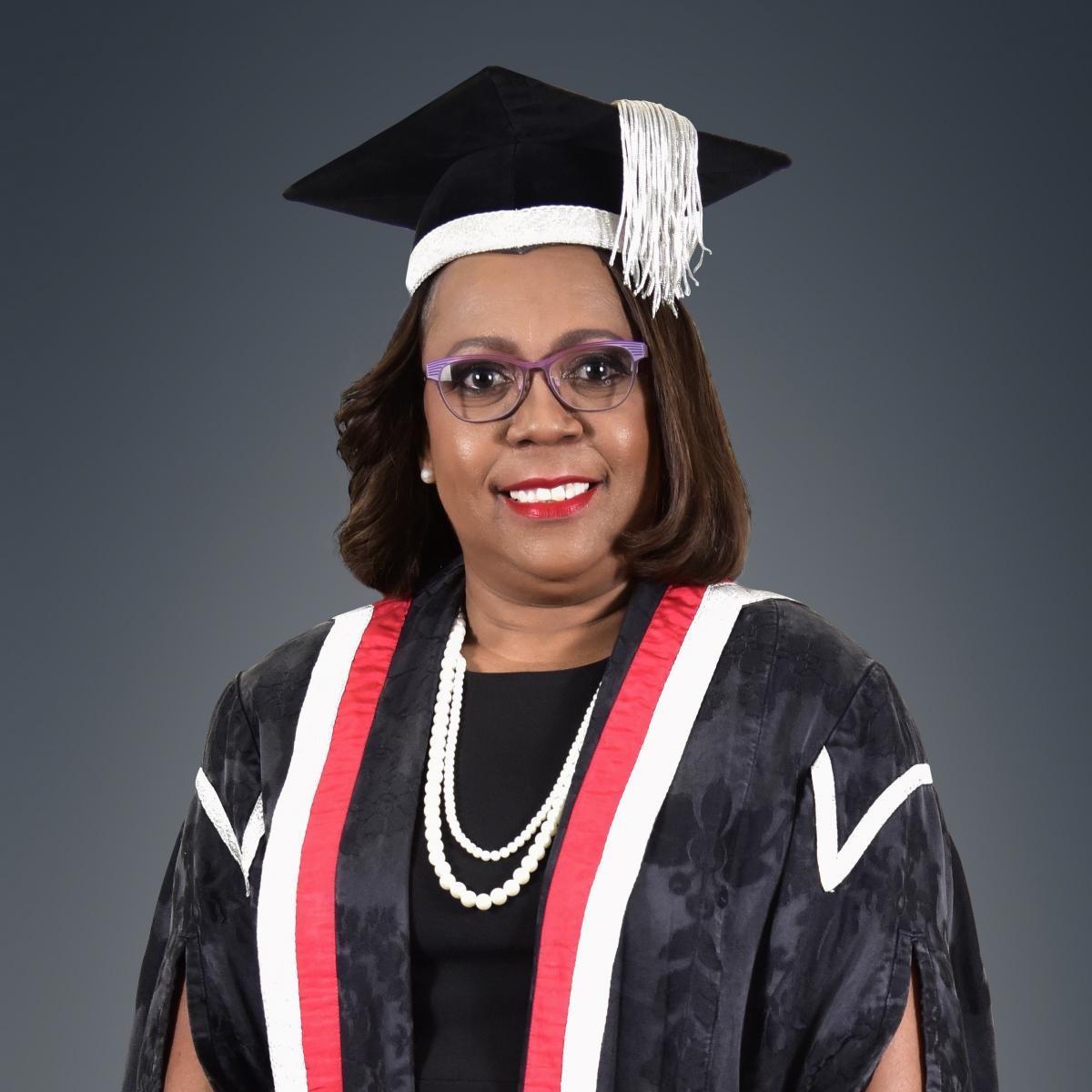 New and returning graduate students, I warmly welcome you to The University of the West Indies (The UWI).
The most reputable ranking agency, Times Higher Education (THE) has consistently ranked The UWI among the top universities, globally. The UWI is the only Caribbean-based university to enjoy such international recognition since its debut in the rankings in 2018. Graduate education is a critical and crucial contributing factor to this success, and your commitment and studies are integral to both the continued success of this regional institution, as well as the positive transformation of yourselves, your communities, and your nations.
As graduate students in your specialised areas, you are among the over 10,000 postgraduate students enrolled at The UWI, acquiring and developing new skills, technologies, knowledge, and innovation to enhance the sector/industry of which you are a part, and ultimately, the quality of life of the citizens in our region and beyond. However, don't be daunted by this huge expectation; as you will have the support of your very talented fellow students and our faculty members.
At The UWI School for Graduate Studies and Research, we are committed to unlocking your greatest potential at this level, providing what I refer to as the A.C.E. Experience. We are guided by Accountability, Commitment, and Excellence. We hold ourselves Accountable to provide you with the support that you need to succeed. We are Committed to providing quality student-centered service underpinned by integrity, gender justice, and diversity, as well as providing access to Excellent programmes, academicians, practitioners, and other resources for a thriving experience here at The UWI.
You must also hold yourselves Accountable for and be Committed to your success and Excellence. We encourage you to read the graduate-related handbooks, regulations, and manuals that will inform and enrich your journey. Though your studies will occupy much of your time, be active learners and participants: do not be afraid to ask questions and provide evidenced-based opinions; develop and apply your critical thinking skills; attend seminars and conferences; join a service club and help to positively impact the lives of the more vulnerable and take the opportunity to engage with your lecturers and colleagues. Discover your beautiful and vibrant campus; including the unique, rich cultural heritage of your campus country.  Above all, enjoy the learning experience.
Together, let us be Accountable to each other and Committed to Excellence in all that we do.
Thank you for choosing The UWI. I wish you success in your graduate studies, and please keep in touch!